So I've been wanting to do want of these, but I just haven't had time. But voila I have sometime right now!
Activities Instructions:
1- Pick up the book you are currently reading.
2-Since it is December 22nd, turn to page 22 in your book.
3- Count down to the 22nd line on the page. (If there is a partial word on the line you can leave it off.)
4- Post a picture of you book cover along with the 22nd line from the 22nd page on your blog.
5- Use Mr. Linky to link your post to the Holiday Break Reading Challenge blog.
Book Currently Reading:
The Morning Gift

by Eva Ibbotson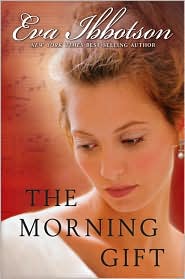 Line 22 of Page 22:
"...after the Anschluss. Nobody who is racially pure can hold high office."