So Every first Friday of the month I like to join in on the Book Blogger Hop. It's an excellent experience and I love finding new blogs and bloggers. So thanks to Jen @ Crazy-For-Books.com.
Some things you should check out here at LWS is my first giveaway, it's for a signed copy of
Titus and Atreus
by Meridi Myers and a bookmark.
Here's the link
to my interview and giveaway post.But also do you have questions that you would like others to vote on? If you do place it
here.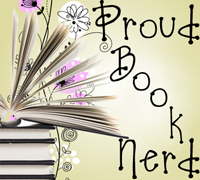 ---
So I heart my friends, is just a random topic name. Not sure, but I do heart all my blogging buddies!
So Leilani, my affiliate and friend, gave me an award, called Bodacious award (I think?). But thanks Leilani, go check her out people (there's a link on the sidebar).
Here is how it works: If you are given this award you must first accept it by leaving a comment on the post you were nominated on. Then copy and paste the post and add it to your own blog.

Make a list of the last 5 books you read and pass the award on to 5 other bloggers (no backsies!). Please also identify the blog from which you got the award and don't forget to tell them they have a blog award!
My Books:
1.
How to Hook a Hottie
by Tina Ferraro
2.
Arousing Love
by M.H. Strom
3.
Top Ten Uses for an Unworn Prom Dress
by Tina Ferraro
4.
Titus and Atreus
by Meridi Myers
5.
The Iron King
by Julie Kawaga
My Five Bloggers:
Since all my affiliates already gained the award I figured I would give it to some of my other favorite bloggers.
1. Staysi @ Lost in Ink
2. Trillian @ A Trillian Books
3. Jenny @ Take Me Away
4. Taschima @ Bloody Bookaholic
5. Natalie @ Mindful Musings