So this is a meme that I have created and will be hosting here.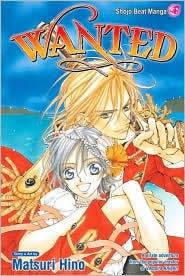 In the Mediterranean at end of the 17th century, former songstress Armeria disguises herself as a boy and boards the ship of the pirate Skulls- the man who kidnapped Luce, her first love. Captain Skulls is arrogant, violent, and a skirt chaser! And unfortunately for Armeria, he discovers she's a woman...
Masturi hino burst onto the manga scene with her title
Kono Yume ga Sametara
(
When This Dream is Over
), which was published in
LaLa DX
magazine. Hino became a manga artist a mere nine months after she decided to become one. With the success of her popular series
Toraware no Minoue
(
Captive Circumstance
or
Captive Heart
), and
MeruPuri,
Hino has established herself as a major player in the world of shojo manga. Her new title
Vampire Knight
currently runs in monthly
LaLa
magazine. Hino enjoys creative activities, and has commented that she would have been either an architect or an apprentice to traditional Japanese craft masters if she did not become a manga artist.
MY REVIEW:
As one of my favorite Manga Artist Masturi Hino has really infulenced me when I draw. But this story of Armeria and Luce was really a cute side story from the rest of her manga. I love Armeria as she takes the courage to go out and find Luce. And then finds that Skulls "killed" him years ago. The drawings as always for Masturi werre really great, the reason however that the story was scored as a two on the music note caliber is because of the fact I thought there was somethings that needed to be continued on plot wise. I understand it's a short story, but I craved once I finished. I wanted more of Armeria's wity charming musical personality and some more of Skulls semi-meaningful snaring dialogs. Maybe one day as a short story to her series Vampire Knight she might add some more on to WANTED.
LINKS:
http://shojobeat.com/